In 2001 a group of volunteers took over the hangar to establish the Aalborg Defence and Garrison Museum to be opened on the 22nd of June 2002 as a private foundation.
The history of the Museum
A huge hangar from the Second World War contains the story on the Danish Total Defence.
In the largest garrison city of Denmark you find the only museum, which shows exhibitions on all services of the Danish Total Defence. Furthermore, there are comprehensive exhibitions on the occupation period 1940 – 1945 and on the city of Aalborg as the most important garrison in Denmark through many years.
In the 10000 square meters of exhibitions guests are welcome to touch most of the exhibits.
At the museum children can try many things and explore the secrets of armoured vehicles and aircraft.
The history of the bunker
Within the museum area the command bunker is located of the former Sea Plane base Aalborg See. The bunker was manned in case of air raid against the base.
The bunker measures 14 X 28 metres with ten rooms. Some of the rooms have been re-equiped like they were during WW II.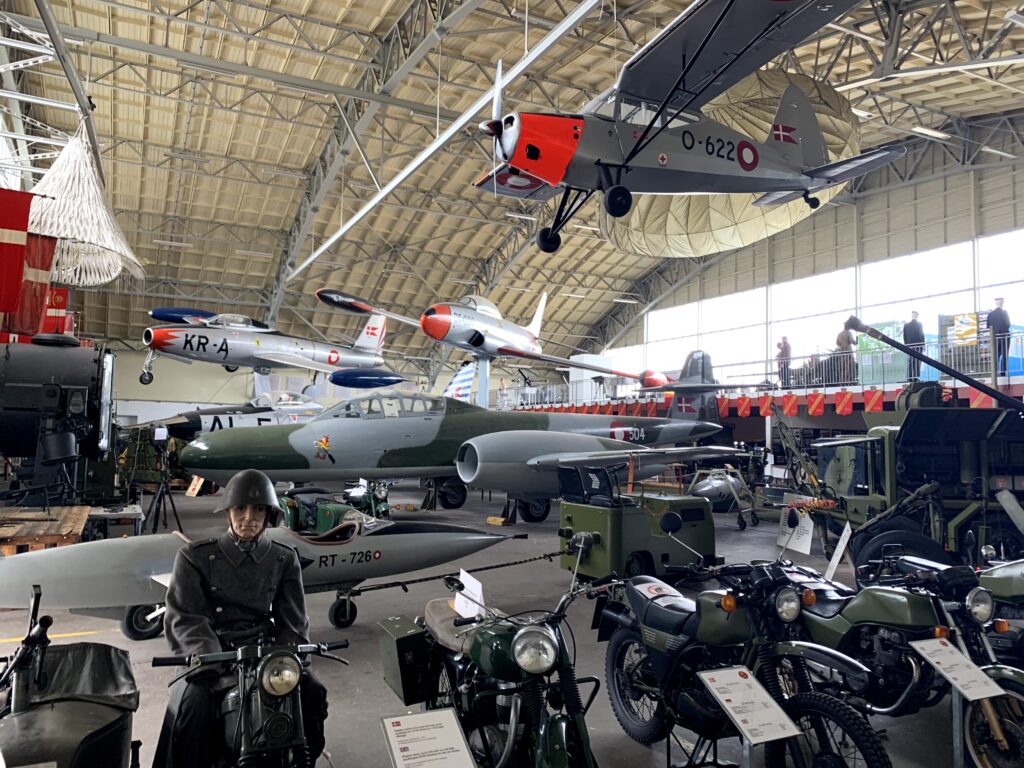 The history of the hangar
The museum is located in a historically interesting building in the western part of Aalborg – a huge hangar with side buildings, erected by the Germans at the seaplane base they established at Aalborg in 1940 – in itself an interesting experience.
At the 12th of April 1940 – just three days after the German occupation of Denmark – the first German seaplanes landed on the Limfjord on the western outskirts of Aalborg. The Germans immediately requisitioned a large area around Skydebanevej and mid August the same year a seaplane base had been established, however without many of the fixed facilities needed at a fully operational base in wartime. Construction works continued throughout the war including building of bunkers, field fortifications, barbed wire fences and air defence sites.
A 300 meter long pier, where the seaplanes were moored ready for operation, extended westward from the concrete platform, today the ferry to Egholm sails from this location. Thus the seaplanes used the Limfjord for start and landing. A large crane, of which the three foundations can still be seen, lifted the seaplanes out of the water when they had to go for maintenance or repair at the hangar.
From the beginning of 1945, German refugees started to pour into Denmark during the evacuation of East Prussia, when the Soviet forces conquered that part of Germany. Refugee camps were established many places in Denmark to house the refugees.
At the end of the war, a refugee camp was established in the facilities of Seaplane Base Aalborg and additional barracks were erected. The hangar was used as a rendezvous for the refugees. The refugee camp was closed in 1947.
From 1950 until 2001, the hangar was used as a depot for the Danish Civil Defence forces.